Deck
ORGANIZE YOUR PROJECTS, YOUR TASKS…
BY FOLLOWING YOUR LOGIC! 
Deck is a Kanb

an-type organizational to

ol (integrated wi
th Nextcloud) for personal plan
ning and project organization for teams

The free and open source equivalent of Trello in your Zaclys cloud
📥 Add your tasks to the cards and put them in order

📄 Add extra notes (easy to shape)

🔖 Assign labels for better organization

👥 Share with your team, friends or family

📎 Join files and integrate them into your description

💬 Talk to your team with feedback

⚡ Keep track of changes in activity flow

🚀 Organize your project
App's source page: https://apps.nextcloud.com/apps/deck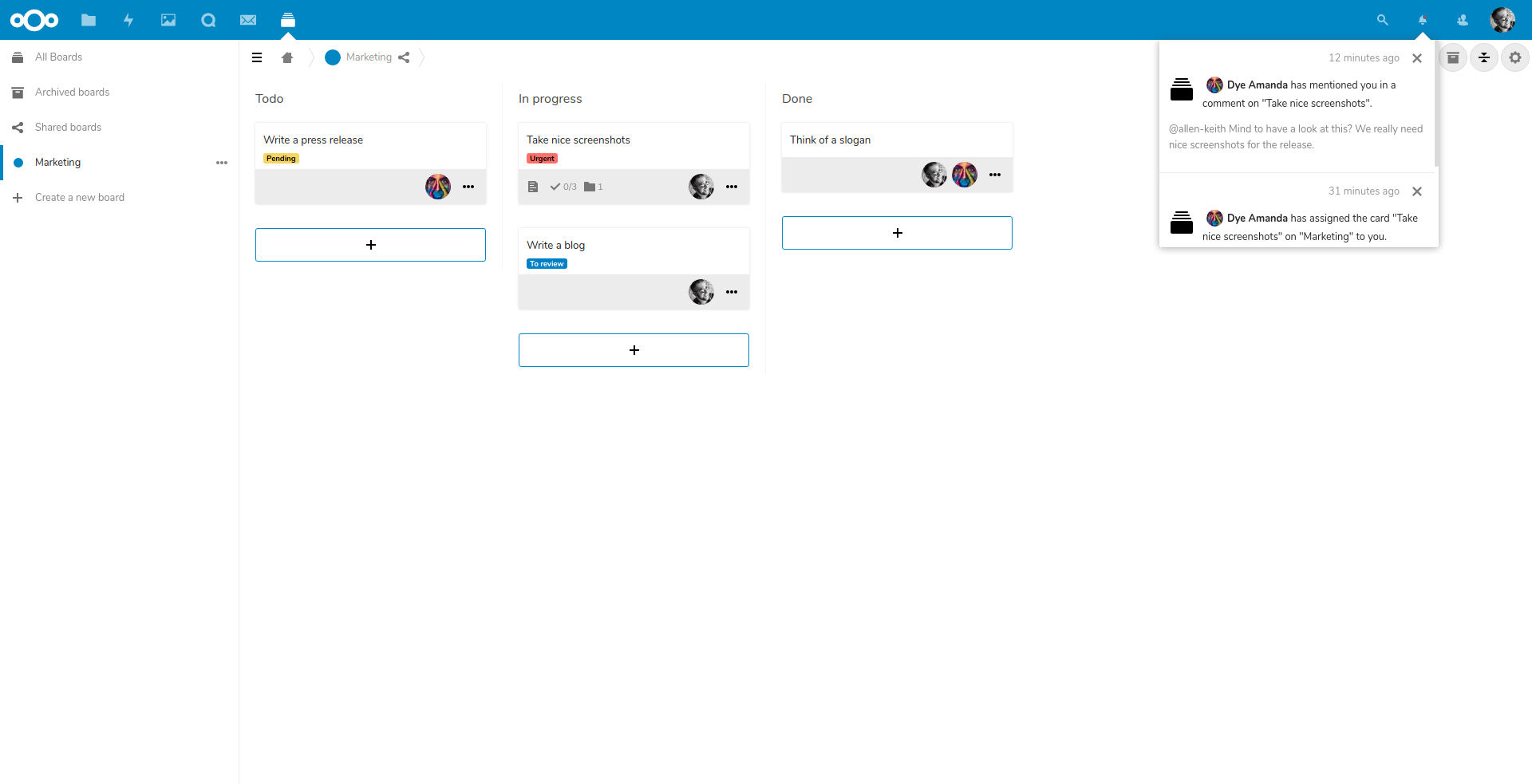 Cloud? WHY WOULD YOU DO THAT?
With the cloud service you can of course use the Deck application presented on this page but also and above all keep and save your important files, access your files, contacts, calendars and much more, share your files with confidence, work together on the same office document, folder or project and synchronize it all to find it on the devices of your choice.
Ready to climb on your little cloud?