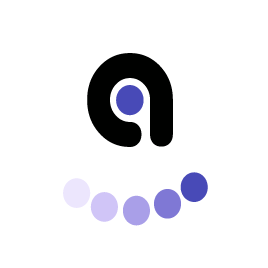 Cloud – OnlyOffice, here we go!
Mail service improvements
Children, education and privacy
Adding space
RGPD
T-shirts
Benefits
ZPack?
Testimonials from users of dedicated Zaclys servers
OnlyOffice – Nextcloud: here we go!
Collaborative work and online document editing is now possible at Zaclys.
After many months of testing several solutions, a lot of going back with the supports of the respective solutions and a survey, the purchase of a OnlyOffice license was decided, and very quickly we were able to offer the service to people who wanted to test it. The solution is definitively approved and open to all members.
A donation of 15 euros per year for this option will make the service sustainable. Namely, there is the cost of servers, ordering services, and in particular the license which alone costs more than 5000 euros/year for 250 simultaneous users. It should be noted that the free solutions were either impossible to install or too constrained for our use.
Find this service in "my profile" / tab "cloud"
NB: This newsletter is written by many using this service!
NB 2: The association bought the OnlyOffice license to install the software on our servers so always in the ethics of the association, respect for privacy, unlike OnlyOffice in ASP / SAAP mode which uses AWS AMAZON and Google Analytics
Read more: https://gazette.zaclys.com/OnlyOffice-Nextcloud-cest-parti,p125,5
82

Service Mail
Roundcube webmail update and 24-hour service operation
The Mail service already has 1,785 users with 3,338 zaclys.net
Congratulations to those pioneers who chose a privacy-friendly email service!
It was well deserved to devote time and energy to him with already two great advances this year:
Big updates: The Roundcube (your email service accessible simply and without configuration from any browser at https://webmail.zaclys.net) goes from version 1.1.12 to 1.3.6 and PHP from 5.4 to 7.3
and following the switch to new, more powerful servers, the service no longer needs to be interrupted at night for backups. The service runs 24 hours a day! and the backup system is improved: triple backup – remote backup.


 

 
Coming soon: The highly requested management of filters (Sieve) is planned for Zmail this year.
Find this service in "my profile" / tab "zmail"
Read more: https://gazette.zaclys.com/Service-mail,p125,588 and https://gazette.zaclys.com/Maintenance-sur-le-service-mail-et-ajout-despace-sur-le-serveur-principal,p125,585
Children, education and privacy
Once again this year, it is worth remembering that Zaclys offers GOLD to schools and other childcare facilities.
What for? we want to support education and even more protect children's privacy and raise awareness of this issue.
Happy new year!
Adding space
 We purchased 6TB of additional disk space on the main server for Album and Cloud services that were starting to saturate.
It is your donations and contributions that enable these large investments and services.
 You have 25,041 members and 2,980 members. This means that more than 10% of users contribute to the association's costs. Soon 20% and even more services? It's possible. Many of you are talking about Zaclys around you. This is probably the best way, within everyone's reach, to participate in the development of Zaclys.
For all this and for the many words of encouragement we receive: BIG THANK YOU!
RGPD
RGPD – Privacy Policy – Personal Data
"Regulation 2016/679, known as the General Data Protection Regulation, is a European Union regulation that constitutes the reference text for the protection of personal data." Wikipedia
You couldn't escape it, neither have we, but this new regulation has at least had the merit of raising awareness of privacy issues among the general public. As far as Zaclys is concerned, it hasn't changed anything since we don't depend on advertising for a living, so you don't have to trace or "profile". We also do not appropriate your data to resell it.
Zaclys was RGPD long before the RGPD existed and Zaclys exists FOR that there are services that respect privacy… and based on values such as open source, free, sharing…
Zaclys and RGPD in detail: https://gazette.zaclys.com/RGPD-Politique-de-confidentialite-Donnees-personnelles,p125,583
Tee shirts
We have not found suppliers that meet all members' expectations and constraints (organic t-shirts, worker-friendly manufacturing, local printing, association budget, the ability to print small quantities and reprint at a lower cost while retaining our screen printing frames). By the time we think we're holding the rare pearl, we haven't heard from him again…
On the verge of giving up, we finally decided to print them ourselves. So we equipped ourselves, we ordered a few T-shirts that met the criteria and we will try the experiment. We don't promise anything, but here is the visual that was selected, fully recreated and updated with the new services and keywords.
Benefits
With more than 25,000 users and many services to develop/maintain, running Zaclys no longer only requires large hardware resources, but also a lot of energy, time and skills. Over the past few months, we have ordered performances to keep pace without exhausting the troops. Thank you to all those people who are moving Zaclys forward.
ZPack?
This may be the Christmas gift from Mother Zaclys, the highly anticipated arrival of ZPack, a dedicated server that can easily manage cloud and mail services for a group of users involved in an association, a group, a structure. It is therefore aimed mainly at associations, communities, educational and educational institutions, and even SMEs sensitive to the values transmitted by the association: privacy, sharing, freedom…
Be careful, we have made a habit of not making promises on dates; often we have projects that require us to intervene, often unforeseen events, or the requirement for large installations/updates when servers reach their limits.
Sometimes we also listen to our hearts and/or the unexpected call of our friends. For example Framasoft who asks us if we want to become a big CHATON
or Framasoft again that invites us to set up a Mastodon service (free alternative to Twitter) in two days (every day of hard work to be on top after the launch).
If you don't know Mastodon de Zaclys yet it's here: https://mastodon.zaclys.com/about
We wanted to make a little newsletter that was easy to read. That's it… proof that you don't always do what you do.
So we'll talk about the other services we've put in place another time. Let's just say that we've been answering many of users' questions over the past few months with the open source OSTicket tool. After this testing period we will (re)launch a call for contributors to get offloaded as much as possible of this task so that we can focus on the development and maintenance of the site.
And let's say that we've also set up a Zulip server so that the whole team can communicate easily and with a good organization when we're working on projects. A service that we would also like to offer to the structures. Let us know if you're interested.
Thank you for reading us all the way to the end and see you soon for the next letter. In the meantime you know that you can follow us on social networks for little info much more often and on the gaZette. In the meantime we leave you with a testimonial section that we are about to add to the page of dedicated servers.
Friendly
Mother Zaclys
User testimonials
dedicated zaclys servers