POLLS
POLLS (SONDAGES) to FIND THE DATE THAT STABLE TO ALL THE WORLD without stress

A survey application, with the ability to restrict access (members, certain groups/users, hidden and public).
The free and open source equivalent of Doodle or Dudle in your Zaclys cloud
📊

 

Create/edit polls (dates and texts)
📅

 

Set expiry date
🔒

 

Restrict access (all site users or guest users only)
💬

 

Comments
App's source page: https://github.com/nextcloud/polls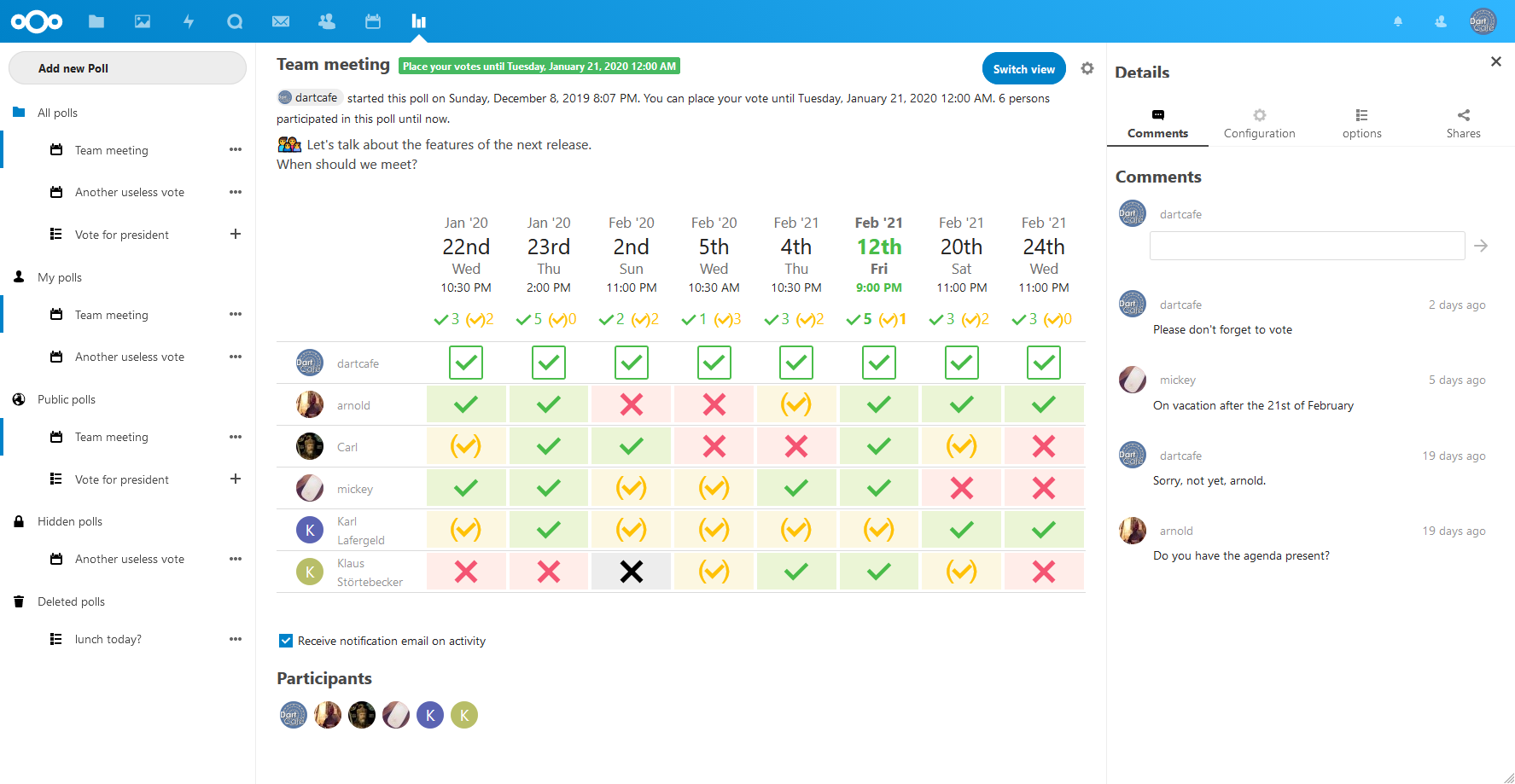 Cloud? WHY WOULD YOU DO THAT?
With the cloud service you can of course use the Polls / Polls application presented on this page but also and above all keep and save your important files, access your files, contacts, your diaries and much more, share your files with confidence, work together on the same office document, folder or project and synchronize everything to find it on the devices of your choice.
Ready to climb on your little cloud?