Instant chats, audio and video calls
ZCHAT
Communicate with your friends with ease and work with your team, respecting your privacy and data.
Discuss, share ideas, files…, make audio or video calls and share your screen for quick and seamless communication.
Find ZChat wherever you want, online or on mobile. ZChat is based on the powerful Open Source Rocket.Chat solution.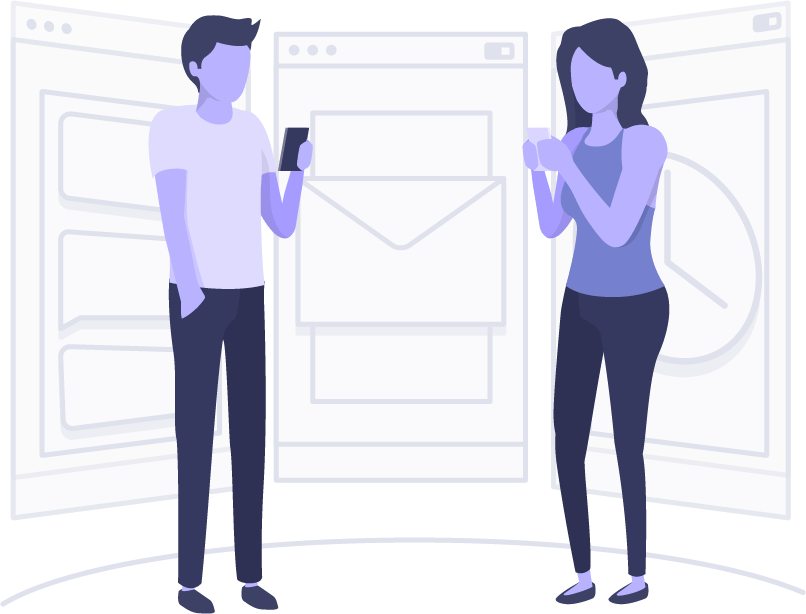 ZChat also replaces your emails
A conversation can be a good substitute for a lot of emails in which you end up having trouble finding your way around (do you know that?).
More meaningful than a CC messaging field, use private channels and groups to talk to your team.
Quickly inform affected users with the @nomutilisateur. And use @all if the info is important to the whole group.
Safe conversations
Define exactly who can participate in your conversation and appoint a moderator who can, for example, banish a malicious individual.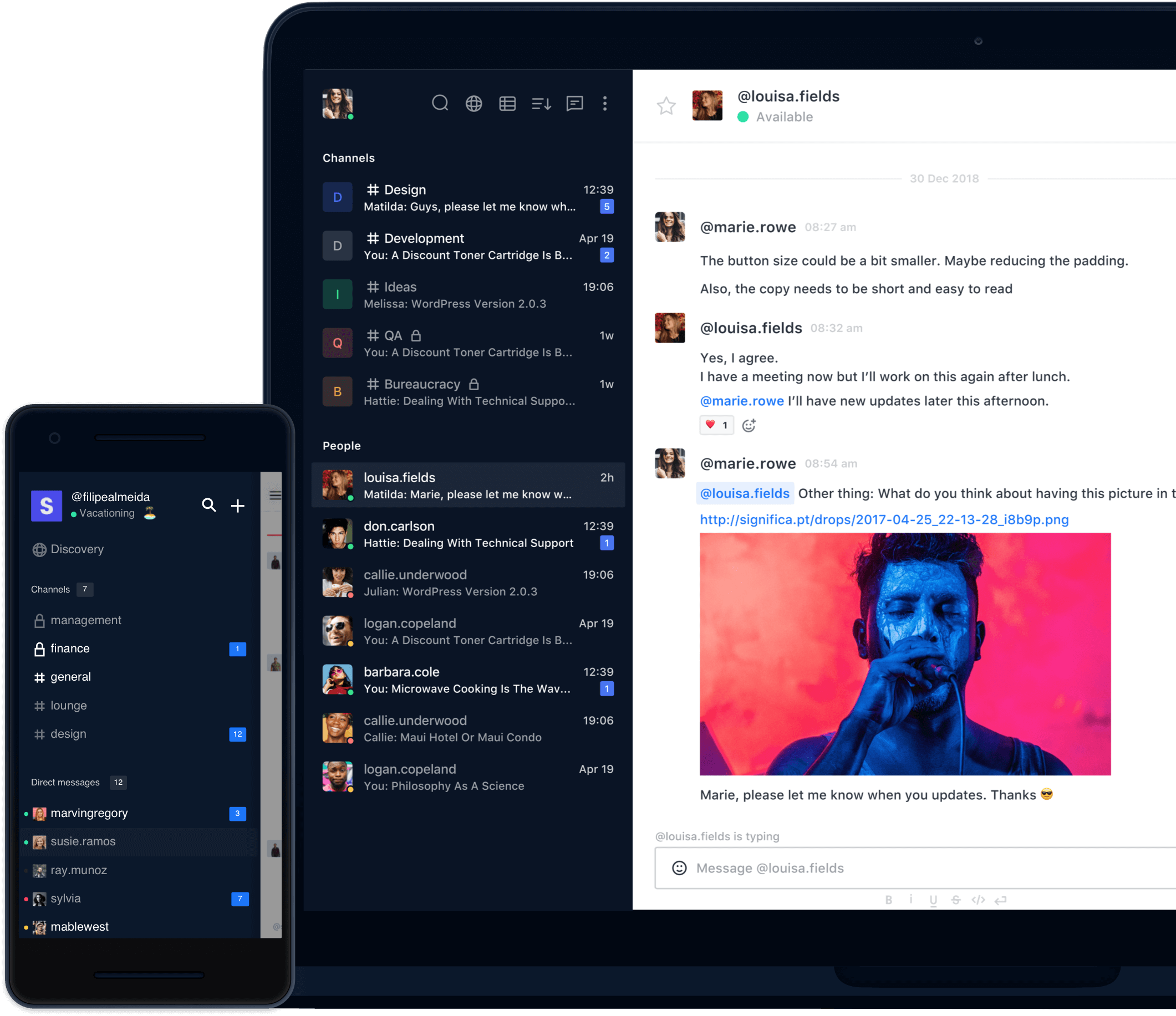 Everything you need to communicate with your friends or for pro use
OPEN source and privacy-friendly
ZChat is based on the Open Source Rocket.Chat solution and is hosted at Zaclys for compliance with your data.
WEB, desktop – mobile
ZChat always with you, online in your browser, the desktop app – on your smartphone.
real-time translation
ZChat uses machine learning technologies for instant message translation.
The interface is available in more than 50 languages.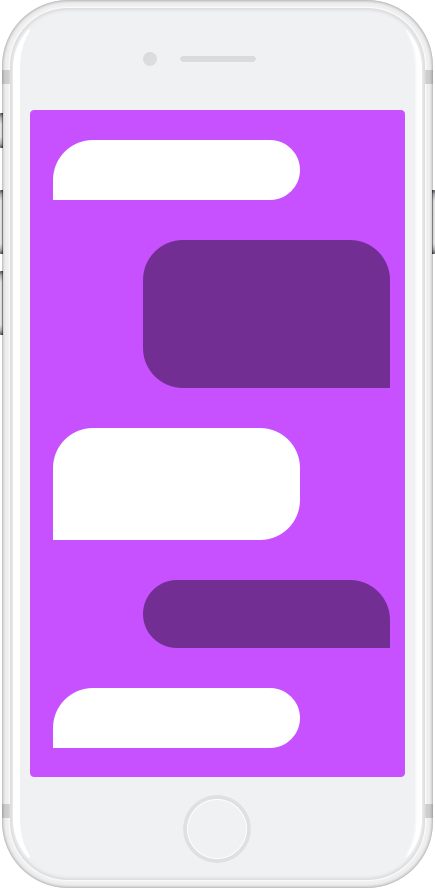 user management
Define who can participate. You can also create public discussions to communicate with your entire community.
discussion channels
Create channels to organize your discussions the way you want
Research
Use the built-in search engine to easily find a passage in your conversions.
Messages
Discuss, share your ideas, your projects and use the emoticons at your disposal.
document sharing
Slide your images or other documents into the conversation.
guest mode
Allow unknown users to participate in your discussion.
The service is free and accessible to all. Zaclys is a French association that offers alternative services for privacy. We just ask to make reasonable use of it and the members have advantages (detailed here) to encourage to contribute (5 or 10 euros per year). This is what has allowed all of this to exist since 2008.
ZChat is still in beta testing. Contact us via the contact page if you know the Matrix/Riot couple well to help us open this service to everyone quickly. Thank you!
Only for members, you can enjoy Discussion/Talk, a chat and video app directly integrated into a cloud offering (with file sharing, calendars, contacts etc.)
Ideal for pro structures, Zulip is the free and open source equivalent of Slack. Some might even say it's even better 😉
A messaging designed for the management of your projects in teams. We have already adopted Zulip for the internal functioning of Zaclys and today we offer you to enjoy it too.