A messaging designed for managing your projects in teams
Zulip is the equivalent of Slack, free opensource.
We have already adopted Zulip for the internal functioning of Zaclys and today we offer you to enjoy it too.

A messaging designed for Project Management
Gone is all this wasted time sending hundreds of emails to discuss a project. Gone are the endless searches of the mail dealing with a specific point and the associated answers of each other, no more answers to emails that are already no longer relevant ….
ZULIP is a free solution to easily organize your projects with user-friendly discussion tools, file exchanges, images, etc. by defining the members involved.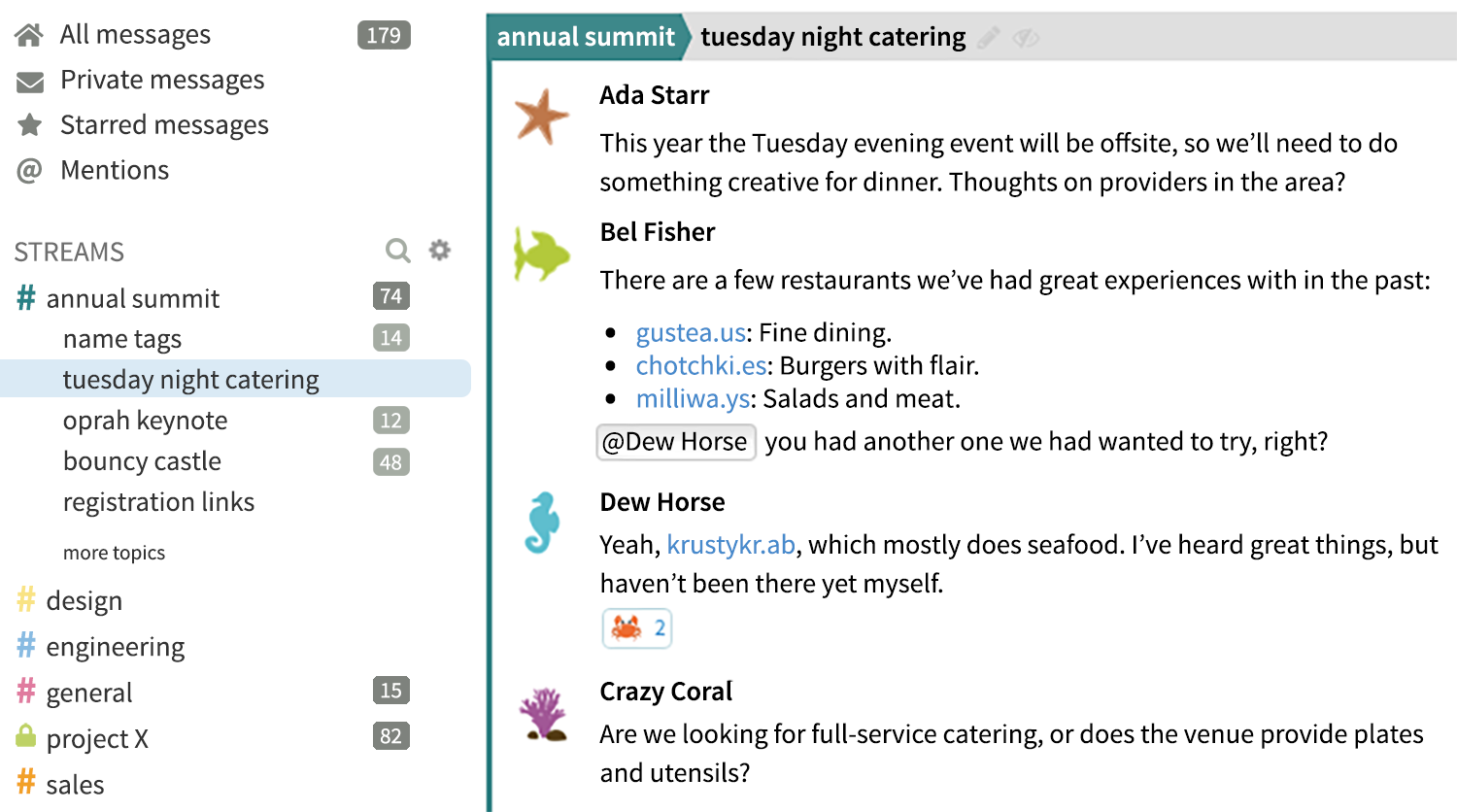 An effective organisation
You categorize discussions by project

In each project you organize your discussions by topics (such as the subject of an email)
These two levels of organization are The strength of Zulip compared to other solutions that allow to organize only by projects. With these two levels of organization, we have the advantage of discussions AND we can easily navigate in an asynchronous function like that of emails.
Tools for smooth discussions and easy exchanges.
MARKDOWN OPTIMISED FOR
THE CHAT Clearly express your ideas with smart lists, bold, italic, etc. And even discuss mathematics with LaTeX.
REACTIONS IN EMJIS
Amice to express yourself with emoji!
Previews of images, videos and tweets online
Scribe a link and Zulip automatically generates a clickable preview.
DRAG-AND-DROP OF FILES
Fa enters a file into the composition box, it is downloaded and displayed with a preview. Sharing and chatting with teammates has never been easier.
CODE BLOCS AND CITAT
IONSDlopers, exchange code with ease using Blocks of Markdown code (and syntactic coloring).
And easily insert quotes into the text as well.
LINKIFICATION AUTOMATIC PERSONNALIS
ABLEPersonalize Zulip's markup so that it's automatically linked to your problem tracking tool or GitHub when you type "1235" or a Commit ID.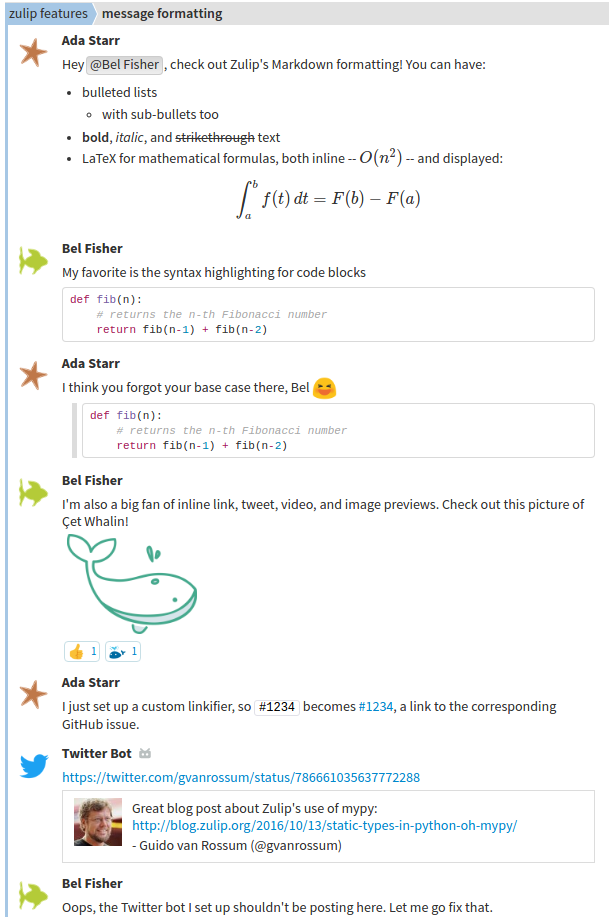 Free Zulip, Open Source and Private Discussions
Your dedicated Zulip hand-turn server for $440/year (6 vcores, 8GB ram, 100GB HD, backups, ssl certificate and ip included)
To test: l

ogin: zlptest1@zaclys.net / password: zlptest1
login: zlptest2@zaclys.net/ password: zlptest2
….